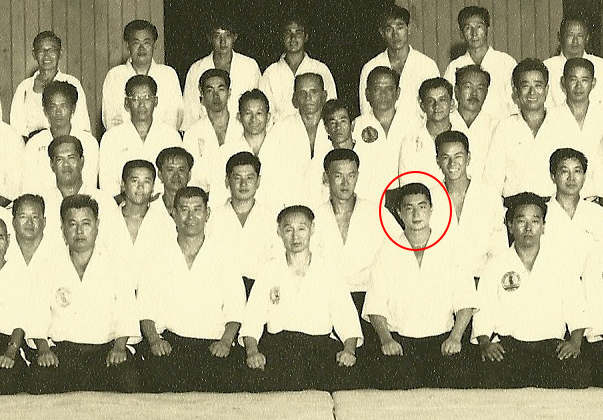 Yoshimitsu Yamada in Kauai Hawaii, 1966
The other day I was reading an interview with Yoshimitsu Yamada on the Aikido Sansuikai website. This passage happened to catch my attention:
Well, the ranking system in aikido is another headache. I personally disagree with this system. A teaching certificate is okay, a black belt is okay. But after that, no numbers, no shodan, no nidan, etc. People know who is good and who is bad. The dan ranking system creates a competitive mind, because people judge others – "oh, he is sixth dan, but  he is not good, this guy is much better…"
Yamada has made similar statements before, I know, but it's always interesting when the person responsible for handing out rank to a large number of people in several countries states publicly that he is himself opposed to the ranking system.