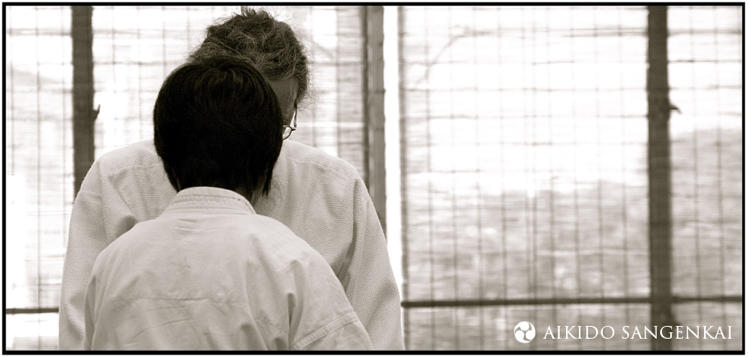 News and Events at the Aikido Sangenkai
See the Aikido Sangenkai Google Calendar for current class times and locations (click here for the iCal version). Click on individual events for more details and links to location maps.
"Internal training, Aiki, and empowering Aikido" - Dan Harden in Hawaii December
Oahu: December 6th - 7th 2014
Big Island (Hilo): December 13th - 14th 2014
Tentative schedule for Dan Harden in Hawaii for 2015 :
Honolulu: March 28th - 29th
Hilo: April 4th - 5th
Honolulu: July 4th - 5th
Hilo: July 11th - 12th
Honolulu: November 28th - 29th
Hilo: December 5th - 6th
Dan Harden regularly teaches internal martial arts workshops around the world, and comes to Honolulu and the Big Island several times a year to share his over 40 years of experience in Japanese traditional and modern martial arts. The workshops here in Hawaii are a continuing series hosted in Honolulu by the Aikido Sangenkai since 2010. The Big Island workshops will be hosted in Hilo, Hawaii by
Hilo Seishikan Aikido
.
The workshops are offered in a friendly, neutral environment, with an emphasis on learning and understanding internal power and aiki as a basis for martial movement in a global sense, while undertaking the difficult task of integrating those skills and concepts into your own martial training.
The work shops review and expand the internal martial arts principles that have their roots in ancient Japan and China, but are so often poorly understood. Dan will outline the training in such a way as to make their relevancy to martial movement immediate, clear and accessible.
The material covered; while benefiting aikido greatly will not be "specific" to just the aiki arts like Aikido and Daito ryu, but any grappling or striking art, so teachers from other disciplines are welcome.
In order to provide enough time for individual instruction each workshop is limited to 20-22 participants. Preference is given to those who have attended previous workshops, but first time attendees are also welcome.
Payment in full is required to register and reserve a place. There is no registration at the door.
Contact us
for registration forms and more information.
May 30th - May 31st 2015: Bill Gleason in Hawaii
Please join us as we welcome Bill Gleason, Aikikai 7th Dan, back to Hawaii in a seminar hosted by Aiki Kai O Kona on the Big Island of Hawaii.

William Gleason studied Aikido from 1970 to 1980 at the main world headquarters (Hombu Dojo) in Japan and also with Yamaguchi Seigo Shihan. During that same period, Gleason Sensei studied swordsmanship (Kashima Shin Ryu) as well as Japanese language, classical music, and Eastern religion. Since 1985 Gleason Sensei has continued to practice and teach under the auspices of Mitsugi Saotome Shihan and the Aikido Schools of Ueshiba.

Gleason Sensei founded Shobu Aikido, Inc. in 1980 in Boston, Massachusetts, and there are presently five Shobu affiliate dojos from the Midwest to the East Coast. He is the author of "Aikido and Words of Power: The Sacred Sounds of the Kototama" and "The Spiritual Foundations of Aikido", which has been translated into four languages.

Details and registration information to be announced.